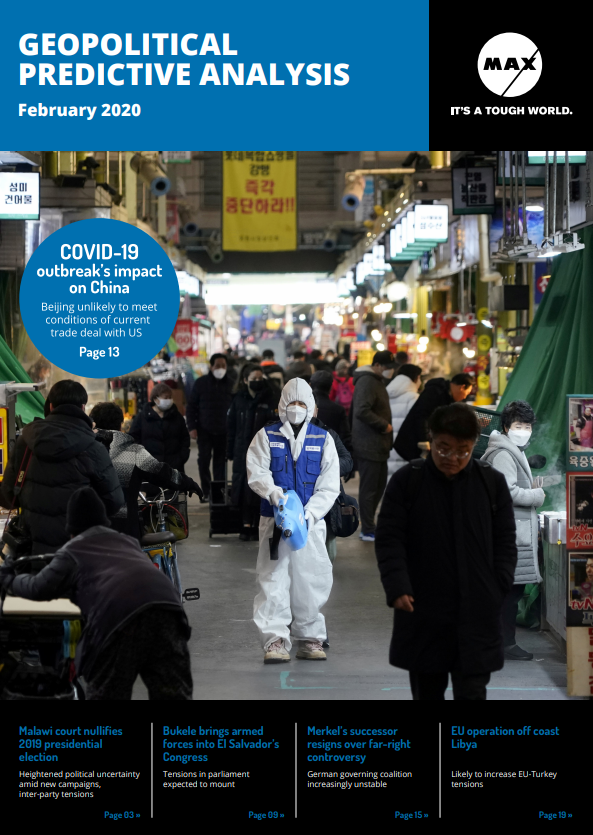 Geopolitical Predictive Analysis – February 2020
March 20
COVID-19 outbreak's impact on China: Beijing unlikely to meet conditions of current trade deal with US.
Malawi court nullifies 2019 presidential election: Heightened political uncertainty amid new campaigns, inter-party tensions.
Bukele brings armed forces into El Salvador's Congress: Tensions in parliament expected to mount.
Merkel's successor resigns over far-right controversy: German governing coalition increasingly unstable.
EU operation off coast of Libya: Likely to increase EU-Turkey tensions.