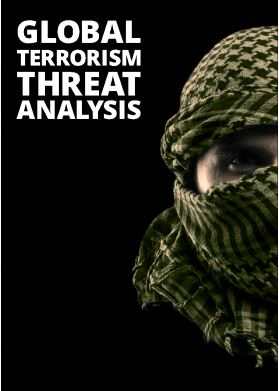 Global Terrorism Threat Analysis – September 2019
September 19
In the Americas, a US citizen was deported from Mexico on August 17 after being suspected of supporting Islamist ideologies. While this is notable, given the rarity of Islamist incidents in Mexico, it is unlikely that the individual was intending to attack Mexico, but to avoid detection from US authorities. In the US, a Queens resident was arrested in New York, NY for planning an attack and providing material support to the Islamic State (IS). This underscores the continuing successes of the US authorities of thwarting such attacks.
In Asia, the breakdown of talks between the Taliban and the US is liable to inform a scale-up in attacks against US targets in Afghanistan over the coming weeks. In Pakistan, Islamic State Pakistan Province continues to be operationally constrained and limited to Balochistan, despite efforts to develop large-scale attack plots. In the Philippines, the trend of jihadist plots to disrupt the implementation of the Bangsamoro Organic Law is expected to sustain in the coming months.
In Europe, Islamist publications released calls for attacks in Norway following an attack on a Mosque by a far-right individual on August 10. This trend has been continuing since jihadist groups called for retribution to the Christchurch, NZ attack. In Sweden an individual of Central Asian origin was arrested for plotting an attack, underscoring the continuing threat from individuals from Former Soviet Union networks of radicalized individuals across Europe. In Spain, pro-IS groups continued to threaten prosecutors involved with militancy cases. In the UK, IS-linked media released pictures depicting Northern Ireland, likely attempting to capitalize on the current tensions surrounding Brexit and the Irish backstop.
In the Middle East and North Africa, Islamic State (IS) "wilayas" (provinces) in Syria and Iraq issued separate renewed pledges of allegiance to leader Abu Bakr al-Baghdadi, in what are likely the closing episodes of the "The Best Outcome if for the Righteous" series, symbolizing the origin of the group from Iraq and the first country, Syria, to which it expanded. In Yemen, IS-affiliated Wilayat Yemen conducted five attacks in the de-facto capital of Aden following 15 months of inactivity, capitalizing on the political instability to expand their foothold. In Tunisia, the killing of three prominent al-Qaeda in the Islamic Maghreb (AQIM)-affiliated Okba Ibn Nafaa Brigade (OIB) militants of Algerian nationality bolster the transnational nature of OIB and the still symbolic status Algeria holds in AQIM's strategy.
In Sub-Saharan Africa, the Islamic State's Central Africa Province released two claims of responsibility for the executions of "spies" of the "crusaders" in Mozambique as they continue to portray their widening areas of influence and seek to undermine the government. In West Africa, al-Qaeda affiliated Jamaat Nusrat al-Islam waal Muslimeen (JNIM) overran a military base in Burkina Faso's Soum Province and the seizure of multiple RPGs will likely be seen again in future complex attacks.