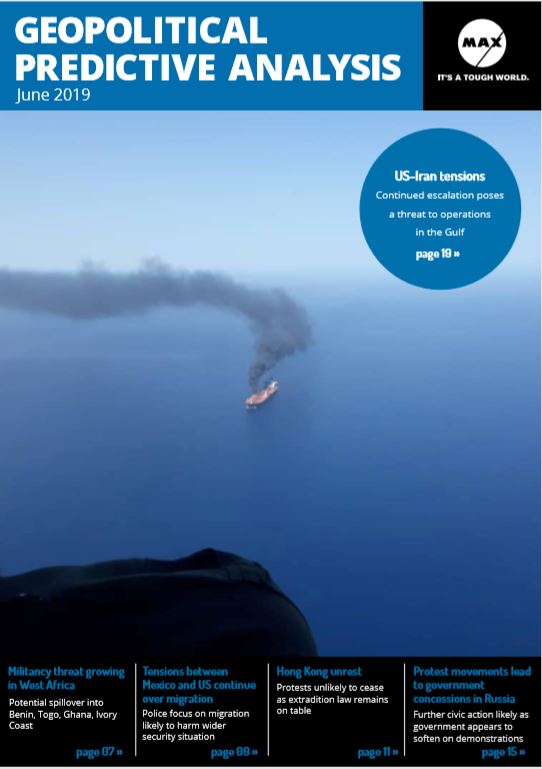 Geopolitical Predictive Analysis – June 2019
June 19
US-Iran tensions. Continued escalation poses a threat to operations in the Gulf.
Militancy threat growing in West Africa. Potential spillover into Benin, Togo, Ghana, Ivory Coast.
Tensions between Mexico and US continue over migration. Police focus on migration likely to harm wider security situation.
Hong Kong unrest. Protests unlikely to cease as extradition law remains on table.
Protest movements lead to government concessions in Russia. Further civic action likely as government appears to soften on demonstrations.