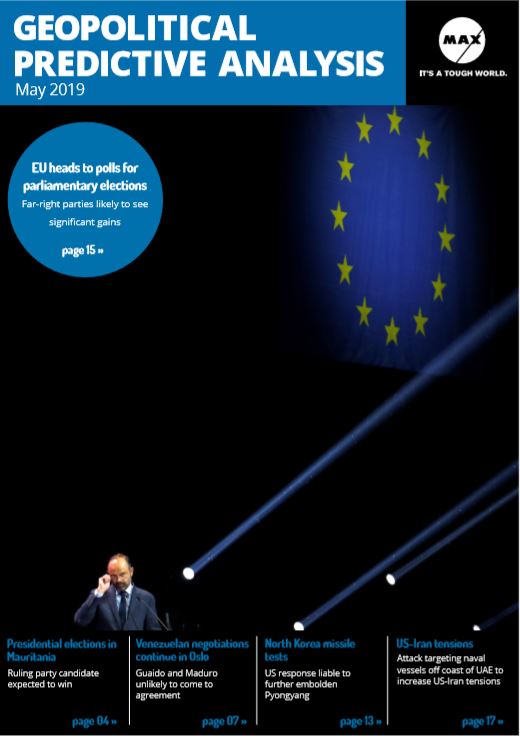 Geopolitical Predictive Analysis – May 2019
June 19
EU heads to polls for parliamentary elections. Far-right parties likely to see significant gains.
Presidential elections in Mauritania. Ruling party candidate expected to win.
Venezuelan negotiations continue in Oslo. Guaido and Maduro unlikely to come to agreement.
North Korea missile tests. US response liable to further embolden Pyongyang.
US-Iran tensions. Attack of naval vessels off coast of UAE to increase US-Iran tensions.