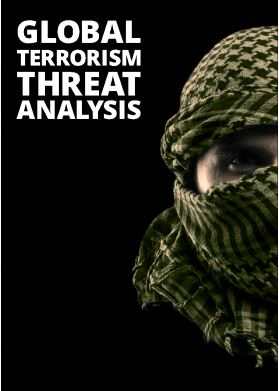 Global Terrorism Threat Analysis – June 2019
June 19
Globally, Islamic State (IS)-linked groups continued to release publications calling for lone-wolf attacks across Europe, the US, and Russia.
In Asia, the Islamic State (IS) Khorasan Province increased the tempo of its operations in Kabul, Afghanistan. In India, the IS Hind Province stepped up its propaganda efforts to match al-Qaeda's Ansar Ghazwatul Hind, which sought to increase recruitment on the back of elevated sympathies for the AGH's deceased commander. In Pakistan, the formation of a new Wilayat does not indicate improved capabilities while Balochistan will remain the focal point of jihadist operations. Finally, in the Philippines, increased IS claims suggest an attempt to showcase continued activity in the region.
In Europe, the foiling of an IS inspired attack in Bulgaria underscored concerns of recruiters looking to take advantage of religious tensions in Eastern Europe to target minority Muslim communities. In France, pro-IS online groups reported that the individual who carried out the Lyon bombing on May 24 was inspired by the group, illustrating the continuing threat, particularly in southern French cities. In Russia, al-Amaq released a video allegedly filming an attack on a security convoy in Chechnya, which later was denied by Russian security forces.
In the Middle East and North Africa, al-Qaeda in the Islamic Maghreb (AQIM) leader Abu Obeida Youssef al-Anabi gave an audio interview to a French journalist in which he spoke about several key issues, including the anti-government protests in Algeria, AQIM's relations with its affiliates and IS, as well as AQIM's outlook on the ongoing French influence and operations in the Maghreb and the Sahel regions, respectively. This highlights AQIM's increased efforts to spread its message through Western media outlets. On June 4, a militant conducted a sophisticated attack in Tripoli, Lebanon. Given the lack of a claim of responsibility from the IS, he was likely not instructed by the group's central organization to carry out the attack. This highlights the threat of jihadist-inspired, lone-wolf militancy in Lebanon.
In Sub-Saharan Africa, IS released a rare video of an assassination attempt of a police chief in Puntland, Somalia, in efforts to display its continued activity despite being targeted by al-Shabaab. IS also claimed its first attack in Mozambique, though this activity is uncorroborated, and was likely an attempt to showcase IS's global resilience despite losses in the Middle East. In West Africa, IS has increased its activity in Niger, potentially in response to IS leader Abu Bakr al-Baghdadi's recognition of its affiliate there. Finally, in the Lake Chad region, Boko Haram leader Abubakar Shekau was reported to have released a new video highlighting his group's ideology and criticizing the Nigerian government's Western approach, likely aimed at appealing to the wider Muslim population in the region to join Boko Haram.
With regards to the USA, an IS linked unofficial media outlet released a video emphasizing its new campaign, termed the 'War of Attrition'.